Uber is now available in upstate New York towns and cities including Uber taxi in Canton, NY. Canton has about 12,000 people living in the village and surrounding area and also has two universities inside of the Village of Canton. SUNY Canton has about 2,000 students annually, and St. Lawrence University has a little more than than. So the whole town of Canton grows by a little more than 40% when the colleges are in. Uber would be most useful when the colleges are in. The fare structure of Uber taxi means that the customer pays a certain minimum amount, and the driver makes a certain fixed amount with a minimum for really short trips.
The minimum Uber taxi fare is about $7.00 in Canton, NY (Uber X), and the minimum amount that a driver can make for one trip would buy you a McChicken sandwich. The amount that a driver makes when working for Uber taxi has a mileage component and a time component. The most that an Uber driver can make in one trip within the Village limits during average traffic would be about one cup of Starbucks black coffee tall-size (small size in case you are not familiar with Starbucks). That is assuming a 10-15 drive time to find the customer, take the customer where they are going, and return to some central location in the Village of Canton. I'm pretty sure it is possible to make less than minimum wage driving for Uber in Canton, NY. I wonder if the lawmakers in Albany thought of that ahead of time?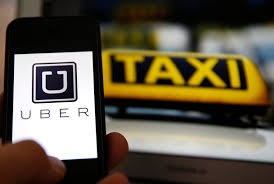 Will Uber become a big thing in Canton, NY? I see only one way to make $200 per week driving for Uber on a regular basis. That is to start driving around 8:00pm on Friday night and 8:00pm on Saturday night, and drive until about 4:00am the next respective mornings. That is when the taxi call density is the greatest for a sustainable amount of time.
Why is Taxi Zero giving out information on how to make money on Uber taxi? Taxi Zero does not operate in the Village past 8:00pm (click on our HOURS tab). We take reservations to the various regional airports as far away as Syracuse, Albany, and Burlington, VT. As far as driving in the Village of Canton, Uber would be a better bet for late night operation.
Uber drivers in the Village of Canton, NY will still have to register with the Chief of Police and follow the Village ordinances.
Good luck to all you Uber drivers in Canton, NY. I just don't see a lot of activity for you, however, and you might make more money working at Stewarts!
John Meyers
Taxi Zero
Canton, NY