In a recent article in the Watertown Daily Times, it was reported that Village Trustee Steve Warr asked the question about Uber with respect to following the Village of Potsdam ordinance concerning taxi cabs in Potsdam, NY. At the time, several individuals had been operating Uber taxi in Potsdam for several weeks. Most of the Uber taxi drivers were believed to be part-time Uber taxi drivers with other regular daytime jobs.
As a result of the article concerning the legal position of Uber in Potsdam, NY, Uber officials called the Village trustees and let them know that Uber is governed at the county and state level, but is not subject to local village ordinances. Therefore, Uber drivers in Potsdam, Canton, and other municipalities in St. Lawrence county are free to operate by following the Uber regulations and the New State Uber laws.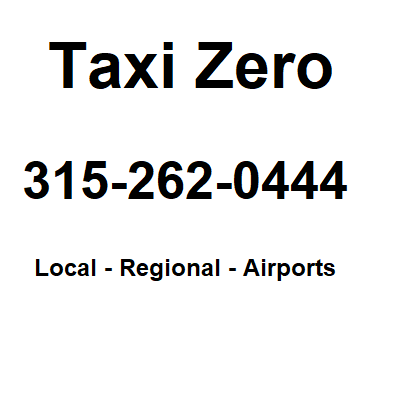 John Meyers, owner of Taxi Zero, was asked about this. Without knowing the particulars of the Uber regulations, he commented that Uber drivers in Canton and Uber drivers in Potsdam should follow all laws governing their operation. They should also, as per their Uber requirement, put the Uber windshield emblem in their lower passenger side windshield when they are signed in as Uber drivers. It had been reported by two young ladies that one particular Uber driver was not displaying his Uber emblem in his window, rather, was putting in on his driving console in the car.
Meyers also noted that because he operates daily 6am – 6pm, that more taxis, like Uber and Lyft, are needed, particularly in the evening hours and Sunday, when he and other drivers are not operating in the Village of Potsam.