Rates shown are for 1-2 people
Additional People – $2/person
Additional Stops – $2 minimum plus wait time
Wait time – $0.67/minute ($40/hr)
Rates will be agreed upon
via phone or text prior to dispatch **
** Cancels or no-shows
after dispatch will result in
50% of charge will be added to next call
Lost-and-Found
Items are the responsibility of their owners.
Item left behind will be returned at full fare.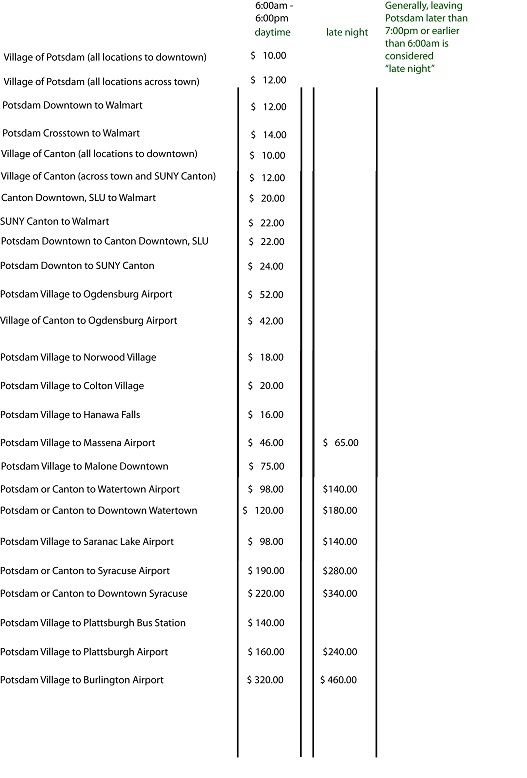 24-hours-a-day by advance reservation
for airline and other long travel.
(see below)
Monday – Saturday
Calls taken from 6:00am – 6:00pm.
Call and listen to the voice prompt for specific information.
Reservations include commuter trips to airports, bus stations, train stations, work related travel, emergency travel, and other types of travel.
A minimum reservation charge may apply.